Also now available is the Machine Gun School Instructors' Manual.

This is a product of the Machine Gun Corps History Project, which has now become part of the Vickers MG Collection & Research Association. It is a full copy of a very scarce manual from 1917 and is fully annotated by its previous owner. It's a massive insight into how machine gunnery was being taught at Harrowby Camp and Belton Park, Grantham and will be of interest to anyone related to the Vickers MG or the Machine Gun Corps.

It's over 500 pages as a PDF file that's easily navigable.

They will be produced on a disc in a case with an introduction to the Machine Gun Corps, written by the MGC History Project. Given the investment in copying and time that has been put into this unique product, they will be more expensive that the other DVDs the Association sells, yet still excellent value at £20 including postage.

Anybody wishing to order other DVDs in the series (five in total) at the same time as the Instructors' Manual can do so at a discounted rate of £5 each.

Here are some sample pages.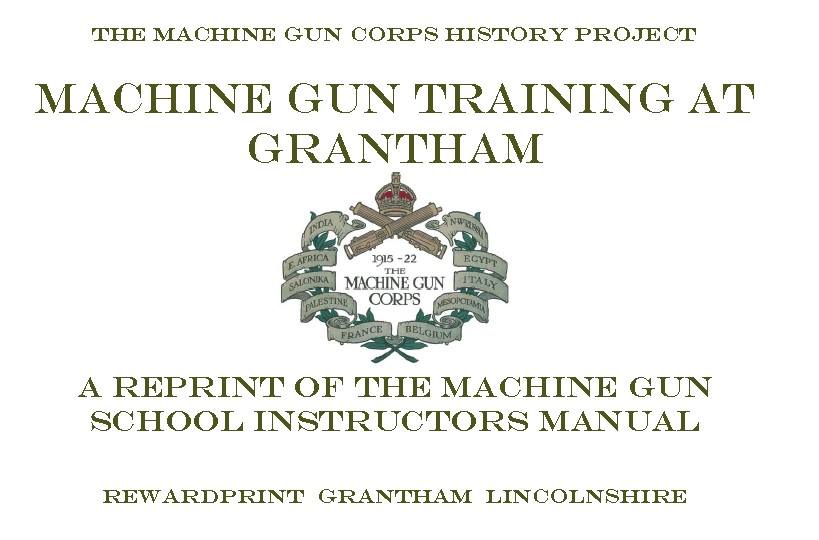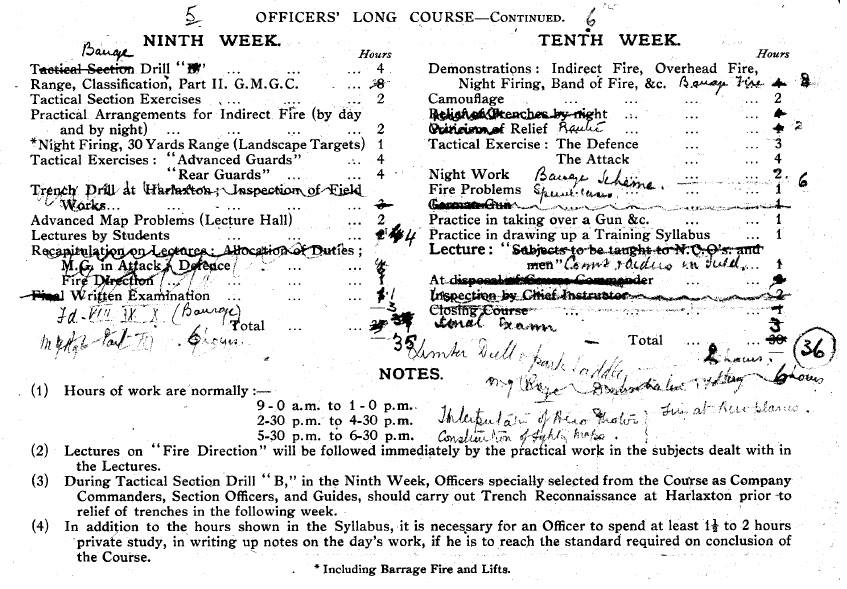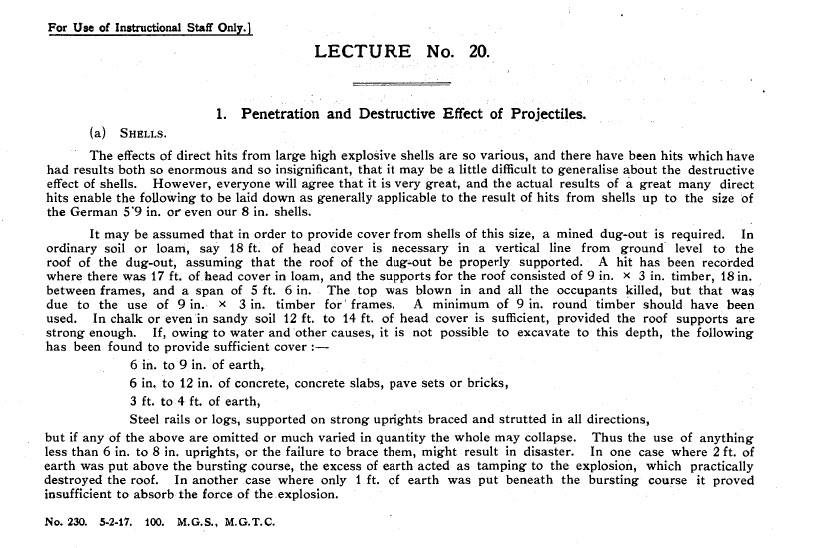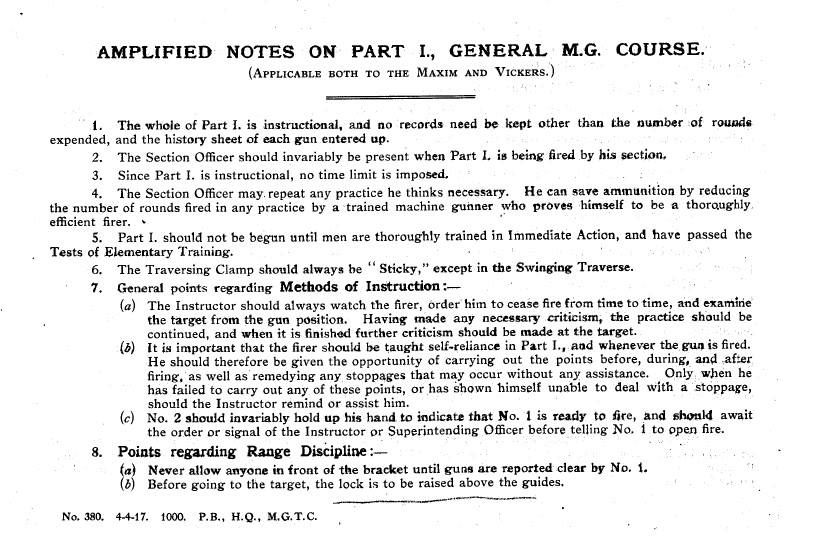 The Machine Gun Corps History Project has for some years now been researching in depth the history of this short-lived but hugely important specialist corps of the British Army. In the process of gathering material and compiling a detailed history of the Corps, the Project Team was loaned The Machine Gun School Instructors Manual, a very rare document. Not only that, but the copy belonged to Major PHR Jephson, who commanded the Publications Branch and the Information Bureau of the Machine Gun Training Centre from early 1917.

Thus not only is there the voluminous manual – over 600 pages of it, covering every aspect of machine gun warfare and the effective use of such guns and their positioning, but there are numerous pages of Jephson's own handwritten notes and commentary on the course itself (the manual includes the detailed timetable for the ten week course). The manual also includes a section, over a hundred pages long, giving examples of the use of machine guns in different actions from 1914 to 1917, each one complete with accompanying sketch map. The manual is profusely illustrated and the reproduction is very good. Even for a student of the war who is not a machine gun specialist, this is a most desirable addition to any respectable Great War collection. The reprintis being produced as part of the desire of the MGC History Project Team to ensure that the legacy of the officers and men and their achievement is kept alive in modern memory.

The modest price for a work of this importance is designed to cover costs; anything left over will be put towards the ongoing research expenses of the Project.

Nigel Cave

Series Editor, Battleground Europe book series